NEGOTIATION SKILLS FOR LEADERSHIP & SOCIAL ENTREPRENEURSHIP
NEGOTIATION SKILLS FOR LEADERSHIP & SOCIAL ENTREPRENEURSHIP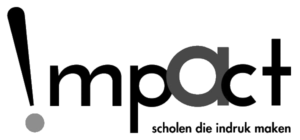 Curious to learn more about how creative negotiation skills can help you make things happen? Want to meet students from across different schools in the Game Changers program? Interested in connecting with and learning from change-making social entrepreneurs? Ready to join the Pathways alumni network of Game Changers? Then, Negotiation Leaders is for you!
Students who completed the two-day Game Changers workshop with their school are invited to apply for the advanced "Negotiation Leaders" workshops to be held over two Wednesday afternoons, March 8 & 15, 2023, in special locations in the city center of Brussels – near Gare de Bruxelles-Central / Station Brussel-Centraal.
Each session will start with a reception to meet and connect with other students from 14:00 – 14:30. The interactive workshop, held in English (and any other languages we need to communicate), will then run from 14:30 – 17:00 each of the two days.
Participating students will have the opportunity to meet motivated students coming from different schools in the Game Changers program, and to learn together how problem-solving negotiation concepts and tools can be creatively applied to our own social initiatives and projects, large or small.
A variety of Belgian social entrepreneurs and leaders will be invited to our second day to share with you their experiences and lessons learned initiating social and creative projects in Belgium – and to discuss your ideas!
A special reception and ceremony will be held on the afternoon of Wednesday, May 31 in Brussels to recognize students who successfully complete the Negotiation Leaders program and welcome them into the Pathways alumni network of Game Changers.
Applications are due by March 6.
Please make sure to answer each of the questions in the short application form in a few sentences, with a complete thought.
You will receive a confirmation email when you apply. If you don't, please email connect [at] pathway.be or ask your teachers to check in.
Meet Some OF the 2020 Negotiation Leaders