Build your creative negotiation skills and grow your professional network
PATHWAYS is pleased to launch two new interactive learning and network-building programs for 2020 in partnership with the U.S. Embassy in Belgium. In these interactive programs, selected participants will meet with peers from around Belgium to learn and practice a problem-solving approach to negotiation based on methodology developed at the Harvard Negotiation Project. In light of the public health situation and regulations, programs will be held virtually on Zoom. Don't wait. Apply now! 
If you have any questions, please write to connect [at] pathways.be
Please also don't hesitate to reach out if you can't make the dates for these programs but would be interested in other opportunities in the future. 
Creative negotiation Skills
Are you a group instructor / facilitator? Are you a professional working in the world of education? If so, apply to join PATHWAYS Institute for Negotiation Education for our Creative Negotiation Skills course!
In this 4-part program you'll interactively learn and practice foundations of the interest-based methodology for creative, problem-solving negotiation developed at the Harvard Negotiation Project and taught at leading universities around the world. In addition to expanding your own toolset, the course will provide you with a unique opportunity to connect with other facilitation and education professionals from different disciplines and backgrounds. Together, we will explore how to animate learning life skills of negotiation with a variety of audiences through an experiential approach using role plays, group activities, games, and simulations.
Participants successfully completing this selective program will receive a certificate of completion and will be eligible to co-facilitate Pathways negotiation skills & exchange workshops.
Dates: 4 Thursdays – Nov 19, Nov 26, Dec 10, Dec 17
Time: 13:30 – 16:30
Location: Virtual (Zoom)
Language: English
Participation fee: Free
Application deadline: November 12, 2020
Game-Changing Negotiation Skills for Emerging Young Leaders
Does your organization run youth programs? Do you have young alumni who would like to continue to build their skills and grow their confidence? Would your alumni like to meet young leaders from other programs around Belgium? If so, please nominate up to four of your alumni to join PATHWAYS Institute for Negotiation Education for our first learning and network-building series specifically for university-age leaders! If you are a young alumna/nus of a program, please contact your program organizer for a nomination. 
In this interactive 4-part program participants will learn foundations of the interest-based method for problem-solving negotiation developed at the Harvard Negotiation Project and taught at leading universities around the world. Together we will explore and practice creative negotiation skills through role plays, games, and simulations and make connections to daily personal and professional challenges. In addition to building their own skillsets, participants will have the opportunity to build connections with other emerging leaders with different experiences and backgrounds. 
Dates: 4 Saturdays – Nov 14, Nov 21, Nov 28, Dec 5
Times: 13:30 – 16:30
Location: Virtual (Zoom)
Language: English
Participation fee: Free 
Application deadline: Nov 8, 2020
Nominations: Applicants must be nominated by their affiliated program.
MEET THE PROgRAM FACILITATOR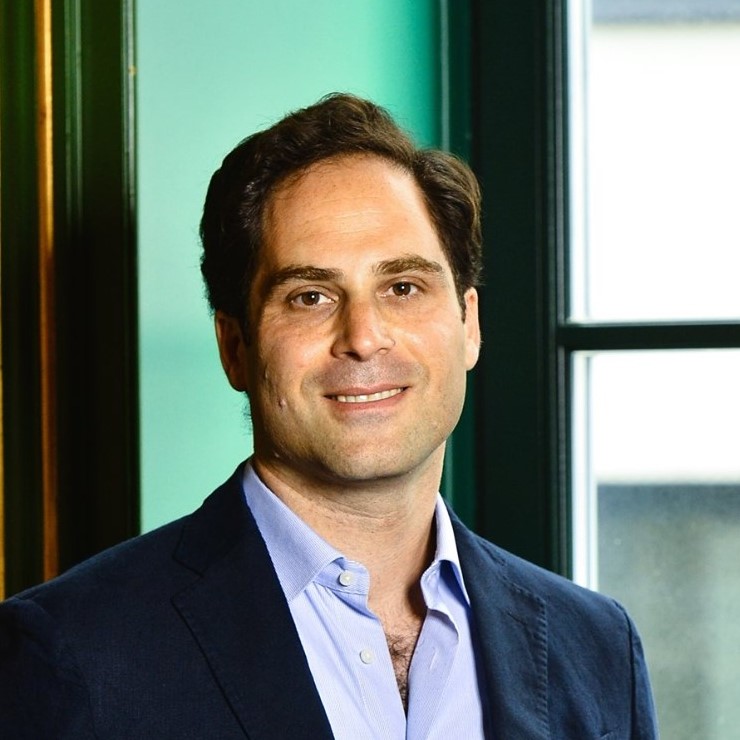 Avi Goldstein is the Founder and Director of PATHWAYS Institute for Negotiation Education ASBL/VZW in Brussels, where he works to build individual, organizational and social capacity in problem-solving, creative negotiation. He started his career in 2002 working with Vantage Partners, a consulting firm in Boston, MA spun out of the Harvard Negotiation Project.
Over the past decade, Avi has been working to introduce and institutionalize problem-solving negotiation as a life skill taught as part of formal education, from secondary schools to universities. He currently lectures in the Advanced Masters in Innovation & Strategic Management program at Solvay Brussels School for Economic & Management, facilitates regular workshops for a variety of organizations, and leads workshops at Université Saint-Louis, ICHEC Brussels Management School, VUB, Thomas More, and UCLouvain.
Avi has developed and facilitated negotiation education and exchange programs with dozens of schools and teachers, and thousands of students across continents. PATHWAYS runs the Game Changers program for secondary school students in Belgium, which in 2019-2020 is reaching 320 students from 16 paired Francophone and Dutch-speaking schools across Flanders, Wallonia and Brussels. At the same time, each year in Israel, PATHWAYS's sister organization that Avi co-founded runs programs for close to a thousand secondary school students, and dozens of in-service and pre-service educators, from diverse Arabic-speaking and Hebrew-speaking communities across the country.
Avi has partnered with a variety of public, educational and social institutions to develop negotiation skills programs for purposes of problem-solving, social cohesion, peace-building and good governance, including with U.S. Embassies in Belgium, Israel, Madagascar, and Sierra Leone, Africa Regional Services (ARS), The Fulbright Commission in Belgium & Luxembourg, Teach for Belgium, EPA Internships, and the Young Presidents Organization.
With Vantage Partners, Avi has helped companies adopt interest-based methods of negotiation, joint problem-solving, and conflict management into their organizations. Over eighteen years, he has delivered workshops and programs for a variety of leading companies, including Deloitte, TIAA/CREF, Johnson & Johnson, Applied Materials, and Kraft Foods.
Avi has also applied his experience in creative, principled negotiation as the producer of several award-winning documentary films, and was honored to be a Sundance Institute Creative Producing Fellow.
Avi completed a Bachelor's degree in Psychology at Princeton University and an M.A. in Non-Profit Management and Leadership at the International School of Hebrew University.
This project is supported by a grant from the U.S. Embassy in Belgium.